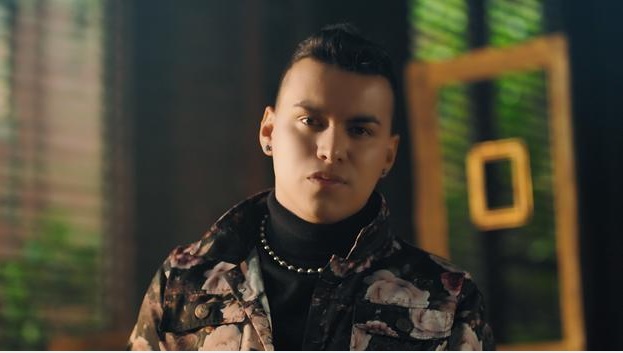 08 Feb

YEISON JIMÉNEZ PRESENTS "TU AMANTE"

THE most important artist within the new movement of Colombian popular music, launches his first single worldwide, under the Fonovisa / UMLE label
HOLLYWOOD, CA. – February, 2021 – With a voice that captivates listeners and a personality that conquers audiences from all over the world, Colombian singer-songwriter YEISON JIMÉNEZ announces the release of the first single from his new album.
Considered as one of the Latin artists with the greatest international appeal, YEISON has found a source of inspiration in the norteño and mariachi genres, as evidenced in "Tu amante" ("Your lover"), the first promotional track of his new album under the label Fonovisa / UMLE.
"Tu amante" is a song that brings together my entire process as an artist and songwriter. Every word and every note went into the creation of this YEAR's biggest hit," says Yeison about this new release.
A song with lyrics that are full of passion, and suggestive in nature, taking us along a journey that transcends romance and gives continuity to the innate talent that the artist has shown since he first started writing songs, which exemplifies his great ability for interpretation.
After a remarkable 2020, the year in which several of his songs became instant hits within hours of their release (for example, "Gracias a ti" with Silvestre Dangond), Yeison received two nominations at the Monitor Latino Awards. YEISON JIMÉNEZ kicked off the year with the announcement he had signed with Fonovisa / UMLE, in addition to the worldwide release of his first single of an upcoming album slated for release in 2021.
"Tu amante" is now available on all digital platforms, as well as the video, which was filmed in the old railway warehouses of the Bello municipality of Antioquia in Colombia, under the direction of Jorge Andrés Osorio from Everest Films. The video is filled with seductive scenes that will surely make an incredible impact on his followers and audiences everywhere.
New Video Available Now!
 "Tu Amante" Available Now!
https://fonovisa.lnk.to/tuamante
For more information about Yeison Jiménez visit:
https://www.instagram.com/yeison_jimenez/?hl=en
https://www.facebook.com/yeisonjimenezoficial
https://www.tiktok.com/@yeison_jimenez_artista
https://www.youtube.com/channel/UCykfeHMWpnfWkfxZtqesMYA