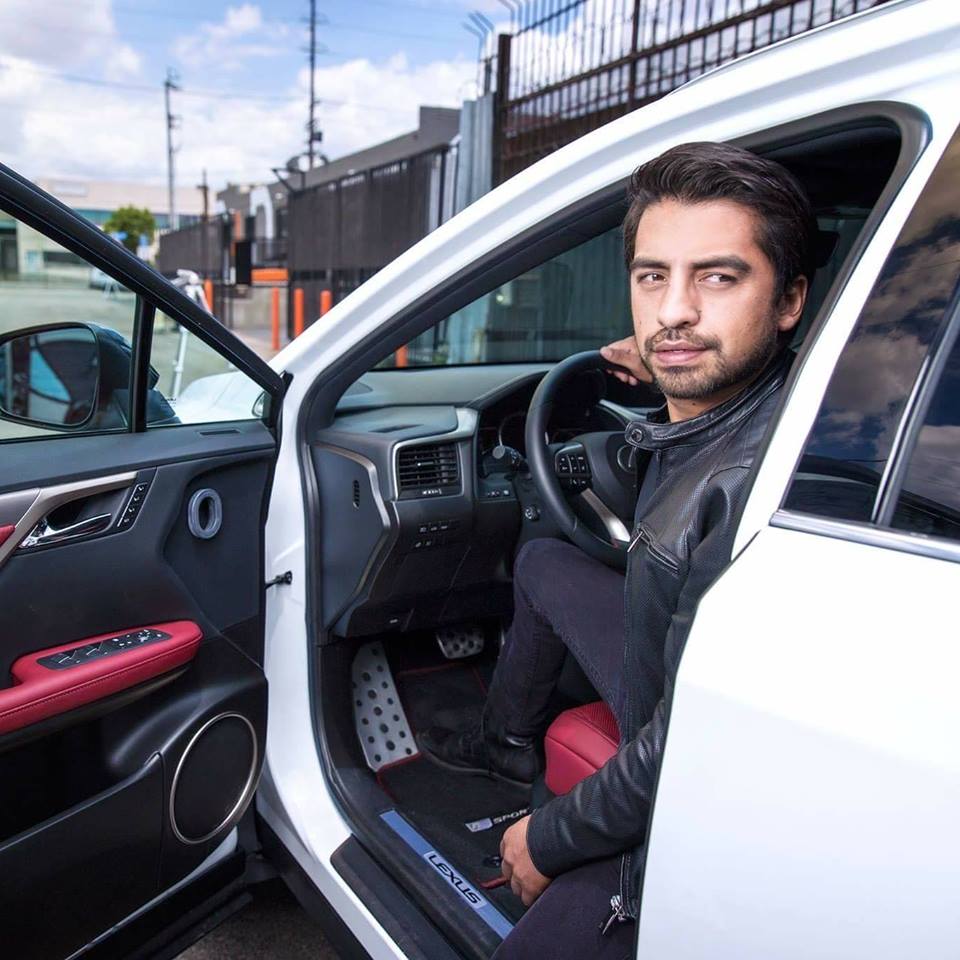 24 Apr

Cannes Film Festival award winning director Carlos A. Hurtado Creates Powerful Music Video In Support of Immigrant Rights

( Voz De Mando- "Soldado Latinomericano") continues garnering recognition for his work. 

Celebrates the month of May with awards & special screenings. 

Vesper Public Relations. Los Angeles, CA. April 2018. –  Los Angeles native Carlos Alberto Hurtado, a multi award winning Film Director continues garnering recognition for his work.

Now the video has been officially selected / nominated for:  At the IFS Los Angeles Film Festival which takes place May 9th – May 20th 2018 at Pacific Theaters Stadium 14 at The Grove, as well as Beverly Hills Music Hall, & more venues to be announced.

Also, on May 11, Carlos will be joining Dr. David Hayes Bautista and will be screening the video at the Mexican Consulate of Los Angeles at 6:00 p.m. located at 2401 W 6th St, Los Angeles, CA 90057.

Carlos is also nominated at Nice [France] International Filmmaker Festival  for Soldado LatinoAmericano for the following two categories  — Best Short Foreign Language Film  and  Best Director of a Short Foreign Language Film.  This festival takes place  May 5 – 12, 2018

The song has become an anthem for immigrant rights and Hurtado's music video brings life to the song's message, which becomes highly relevant during the current times especially in the dawn of DACA's uncertainty. The video features prominent millennial activist Sarahi Espinoza Salamanca creator of DREAMers Roadmap created to assist DACA students to find scholarships as well as students who donated their time to appear on the video.

Last year the young filmmaker teamed up with Grammy nominated Regional Mexican group Voz de Mando to create a powerful music video for the song "Soldado Latinoamericano."

Video:

https://www.youtube.com/watch?v=L6GQwN3wJeg

Hurtado's music video for "Soldado Latinoamericano" has already earned the following film festival recognitions:
Best Music Video at the IFS Los Angeles Film Festival, where he will be receiving the award in person on May 10th at The Grove at the Pacific Theaters there / Los Angeles .
Grand Jury Award at the Paris – Around International Film Festival in 2017.
Honorable Mention Award at Los Angeles Film Awards in 2017.
Selected for screenings at London International Filmmaker Festival and 11 other festivals around USA
These latest film festival recognitions are simply the most recent for Hurtado whose young filmmaking career has already amassed 54 awards with over 145 Nominations from International & National film festivals including a 2015 Cannes Film Festival award for "Emerging Filmmaker's Best Short"
ABOUT CARLOS HURTADO:
Carlos Hurtado is a Mexican- American Cannes Film Festival / American Pavilion award winner (Hollygrove) whose work has been featured on ABC, CNN, Univision, Azteca, Telemundo, Playboy radio, LATV, Moviemaker Magazine, Estrella TV and Alegria Magazine.