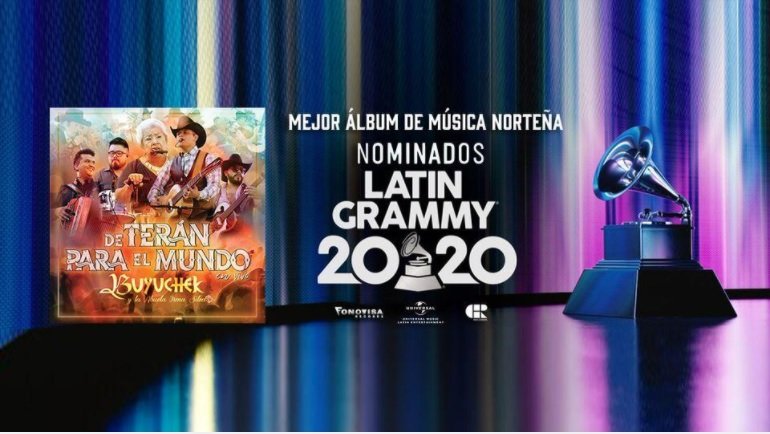 30 Sep

BUYUCHEK Y LA ABUELA IRMA SILVA RECEIVE LATIN GRAMMY NOMINATION FOR SECOND YEAR IN A ROW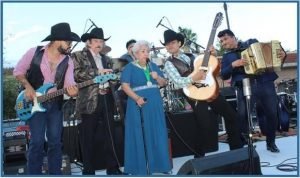 Hollywood, CA. September 28, 2020 – Doña Irma Silva, the beloved grandmother of Regional Mexican Music is nominated for a Latin Grammy for the second consecutive year.
Originally from the town of General Terán, in the Mexican state of Nuevo León, Doña Irma Silva makes history once again by being nominated for the most important awards in Latin music. The nomination for "Best Norteño Music Album" is for her recording named after her homeland: "DE TERÁN PARA EL MUNDO."
Now 82 years of age, Doña Irma Silva first stepped into the recording studio two years ago. From then on she has experienced a musical career full of satisfaction and achievements. Alongside the Monterrey band BUYUCHEK, they created together the albums "LAS CANCIONES DE LA ABUELA" and "DE TERÁN PARA EL MUNDO" where they recall the songs of yesteryear, and have left their mark on the regional music scene of northeast Mexico.
The 21st Edition of the Latin Grammys, the most important award in Latin music, will take place on November 19 and that will be broadcast live through the Univision network.
Download "DE TERÁN PARA EL MUNDO":https://umle.lnk.to/DeTeranParaElMundo
 "De Terán Para El Mundo":Spotify: https://spoti.fi/2SMunfQ
YouTube: http://bit.ly/3bY8i5w
https://www.facebook.com/Buyuchek/
https://www.instagram.com/buyuchek
https://www.youtube.com/user/Buyuchek