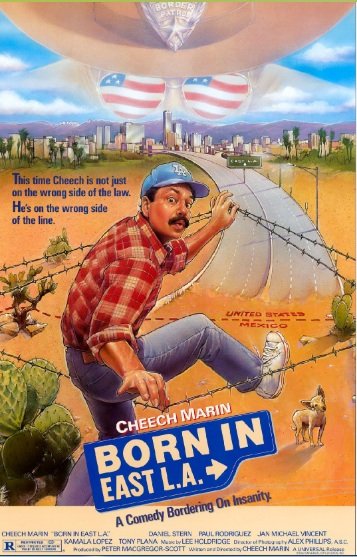 06 Oct

Latin American Cinemateca of Los Ángeles Presenta la Muestra de  "Culto a los Clásicos"

con la película 'Born in East L.A.'

En el Consulado General de México en Los Ángeles

Viernes 10 de noviembre, 2017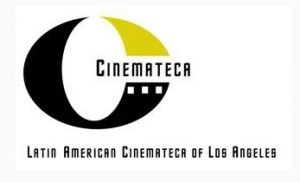 Vesper Public Relations. Los Ángeles, CA. Octubre 2017.  Latin American Cinemateca of Los Ángeles (LACLA) presenta "Cult Classics" un evento especial el viernes 10 de noviembre, 2017.
Este evento presenta películas clásicas "Cult Classics" las cuales se diferencian de las demás por la subcultura elaborada que involucra escenas repetidas, diálogos escritos y la participación de la audiencia.
En esta ocasión se muestra "Born in East L.A." una película que pese a tener 30 años de haberse estrenado aún permanece vigente al documentar  la cultura del barrio latino y la vida de los México-americanos en Estados Unidos. Este año la película celebra su 30 aniversario.
Este mini festival ofrece en la velada una mesa redonda con invitados especiales como: Mark Torres, productor/locutor de la radio KPFK 90.7 FM "Travel Tips for Aztlan",  Marissa Montes Co-Directora de Loyola Immigrant Justice Clinics y Sabrina Rivera, abogada de clínica de inmigración de Western State College of Law.
La noche estará amenizada por la cantautora angelina Nancy Sánchez, quien presentará en vivo su más reciente material discográfico "American Novio,", con una mezcla única de  Jazz y sonidos alternativos latinos.msu
Lugar de evento: 
Consulado General de México en Los Ángeles
2401 W 6th St., Los Angeles, CA 90057
Hora de evento: 
6:30 p.m.-10:00 p.m.
Evento Gratuito
Recepción y rifa
Registro: http://www.lacla.org/born_in_east_la
Acerca de LACLA: Latin American Cinemateca of Los Ángeles (LACLA) es una organización sin fines de lucro en California, dedicada a promover el intercambio cultural por medio del séptimo arte, presentando filmes clásicos y contemporáneos de Latinoamérica y de los Estados Unidos.  LACLA también apoya los esfuerzos cinematográficos de estudiantes de secundaria y preparatoria de Los Ángeles presentando una muestra de cine anual estudiantil.
Este programa es posible en parte por los fondos otorgados por el Departamento de Asuntos Culturales de Los Ángeles, la Comisión de Artes del Condado de Los Ángeles, La Asociación de Prensa Extranjera de Hollywood, la aerolínea Delta, y la subvención comunitaria de Wells Fargo.