11 May

HIP MERCH  YA DE GIRA CON LEGANDARIA BANDA DEL ROCK LATINO ENANITOS VERDES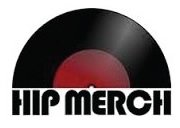 Vesper Public Relations. Los Ángeles, CA. Mayo 2017. .La empresa líder del mercadeo Hip Merch  ya esta de gira con el grupo legendario del rock Latino argentino de los 80's Los Enanitos Verdes.
Banda internacional de Mendoza, Argentina regresa a los EE.UU. para compartir con sus fans todo su repertorio musical de todos los tiempos. Una gira que se realizará con la empresa Hip Merch quien ofrecerá para los fans y amantes de la música rock en español alternativo  playeras, gorras, bolsas, broches, botellas de agua, poster de gira, CD, ymás.
Mayo
11 & 12 Anaheim, CA- House of Blues
13- Riverside, CA- Riverside Municipal Auditorium
14- Sacramento, CA- Ace of Spades
16- Santa Cruz, CA- (Con Geografo) The Catalyst
18- Las Vegas, NV- House of Blues
19-Indio, CA
20 –Oxnard, CA (Ruby's Café)
HipMerch se ha consolidado como la empresa de la predilección de los artistas de la música Latina e internacional quienes han depositado suconfianza en la empresa para crear una experiencia inolvidable para susseguidores quienes desean adquirir todo lo relacionado con su artista favorito durante sus giras por Estados Unidos ofreciéndoles artículos de calidad como: playeras oficiales, vinilo, CD edición especial y DVDs.
Los invitamos a ingresar a la página oficial de Facebook para estar enterados de las actividades de HipMerch y la página oficial para comprar http://www.hipmerch.com
Sobre HipMerch.com
HipMerch.com, ya ha realizado exitosamente múltiples giras con importantes estrellas de la música Latina como: Ana Gabriel, Alejandro Fernández, Alejandra Guzmán, Amaral, Belanova, Beto Cuevas, Café Tacuba,Camila, Chayanne, el ganador de múltiples discos Oro y Platino Cristian Castro, Diego El Cigala, Enrique Bunbury, Emmanuel, la banda de rock alternativo Enanitos Verdes, Fobia, Ha'Ash, Hombres G., Joan Manuel Serrat, estrella internacional Joaquín Sabina, Juan Gabriel, Juan Perro, Julieta Venegas, Kabah, Kinto Sol, La Oreja de Van Gogh, La Ley, La Unión, el famoso grupo Chileno Los Bunkers, el ganador al GRAMMY® y leyenda Marco Antonio Solís, Miguel Mateos, Miguel Bose,  Mikel Erentxun, Moderatto, Moenia, la enigmática banda de rock Molotov,OV7, Raphael, Sentidos Opuestos, Siddhartha, las estrellas internacionales Wisin y Yandel,Yury, Yuridia, y la banda de rock Zoé.
Hip Merch es propiedad del veterano de la industria musical Hugo González,  la cual es una división de Hip Latin Music, LLC, una compañía que incluye publishing, cine y colocación temas en televisión, además de música digital, mercadeo,  distribución de video, sello de grabación, y consultoría musical.