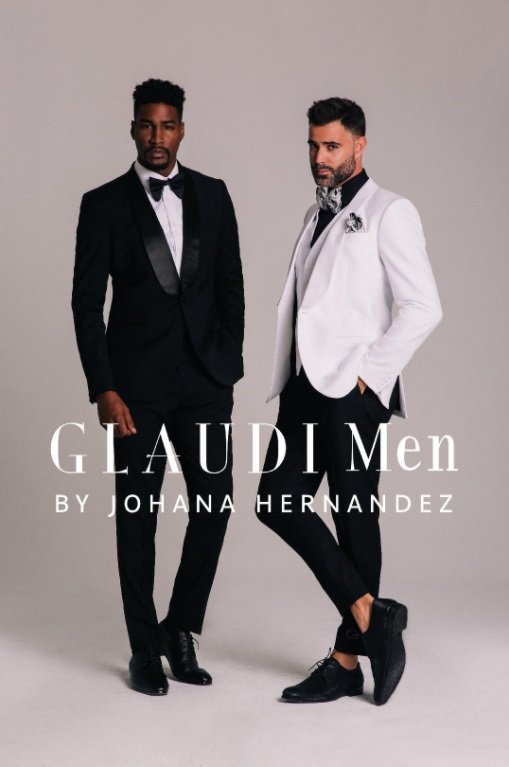 12 Oct

GLAUDI by JOHANA HERNÁNDEZ: NEW MEN'S COLLECTION "REY"

  BESPOKE SUITS & COATS FOR REGAL GENTLEMEN RISING OUT OF HARD TIMES 

 

Johana Hernández on the cover of September26 issue of Beverly Hills Courier 

The first Latina on the cover since 1965 

Youngest Latina businesswoman in Beverly Hills 

GLAUDI Beverly Hills store approaches first year anniversary 

GLAUDI brand approaching tenth year anniversary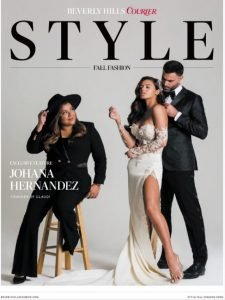 Vesper Public Relations. Los Angeles, CA. October 2020 – Approaching the tenth year anniversary of the GLAUDI brand, and after opening her first store in Downey CA over five years ago, fashion designer Johana Hernández's star continues to rise. Last year's opening of her Beverly Hills store made Johana Hernández the youngest Latina businesswoman in the city, helping to earn her the cover of the Beverly Hills Courier (Sept. 26 issue), making Johana the first Latina to grace the cover of the luxury community's publication of record since 1965.
Sadly this latest recognition of Johana's success came directly on the heels of the loss of her role model and best friend, her father Reynaldo Hernandez. Inspired by the memory of her father, Johana Hernández launches her new GLAUDI men's collection aptly titled "Rey" in his honor.
"Rey" is not only named after my father, but it also means king in Spanish. I feel that if GLAUDI women are to be viewed as queens, then it is only fitting that the men in our lives be valued and dressed like kings as well." Says GLAUDI designer Johana Hernández.
Johana adds, I miss my father so much, he has always been an inspiration to me and he continues to inspire me as I take the leap into bespoke men's wear."
In fashion terminology the term bespoke is reserved for individually patterned and crafted men's clothing. The "Rey" collection of bespoke suites and coats are all custom made from wide selection of amazing fabrics in a varying array of colors and patterns to choose from. Each item of clothing in the "Rey" collection is tailored to fit men of all ages, and sizes.
Johana's GLAUDI men's "Rey" collection, inspired by her father, is meant to empower men as they continue to strive through these uncertain times, rebuilding their businesses, seeking new employment, celebrating life, or standing handsomely proud at the alter.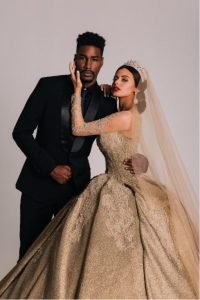 Preview the GLAUDI men's collection "Rey" at the following link:
https://www.youtube.com/watch?v=K8-lxxfZkjw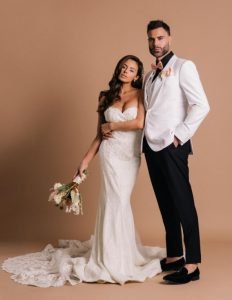 About Johana Hernández- Glaudi Collection and Glaudi Bridal:
Johana, born in Compton, CA of Salvadorian parents, the first designer of Salvadoran descent to go to Paris Fashion Week, has designed many dresses for young Latinx celebrities. Like many Latin American immigrants, Johana's parents worked long hours in the Los Angeles garment industry sewing for brands such as Calvin Klein, Guess and Gap. This is where Johana got her inspiration to make her own name in fashion. At age 19, she got her first job as a head designer. Her first collection was presented in the Wall Street Journal. At age 22, she was the head designer for Seven7 Jeans, in where she designed for all sizes including plus sizes. She also designed for Isaac Mizrahi Jeans, Eli Tahari, Disney personality Hannah Montana, and more.
Hernández' collections are available exclusively at GLAUDI stores locations. At age 24, she showcased her own collection, GLAUDI by Johana Hernández for a cause; through her fashion events and sales, she would donate for low income children in Latin America.
Throughout her career, Johana Hernández has been renowned for her success as designer and inspiring worker. Nominated by People en Español magazine in 2014 as "Las 25 mujeres más poderosas" [The 25 Most Powerful women], Latina Magazine "30 estrellas favoritas menores de 30" [30 favorite stars younger tan 30] and Alegría Magazine "10 latinas más influyentes en Los Ángeles. [10 most influenced Latinas in Los Angeles], the young designer also participated in the reality NBC show "Fashion Star". Her coaches were Nicole Richie, Jessica Simpson and designer John Varvatos. Johana designed dresses for Marisela de Montecito, during Miss Universe El Salvador 2018.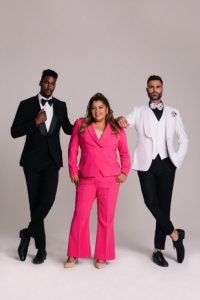 Check out her recent story on Spectrum News 1
Check out her recent story on ABC7
"South LA designer opens store in Beverly Hills, slaying it in the fashion industry worldwide"
https://abc7.com/fashion/south-la-designer-opens-store-in-beverly-hills-slaying-it-in-the-fashion-industry/5699824/ via @abc7"