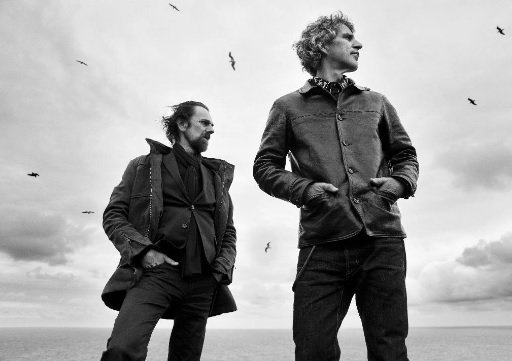 30 Jun

DUNCAN DHU RETURNS TO LOS ANGELES

'EL DUELO TOUR'

July 8 at The Novo (L.A.Live)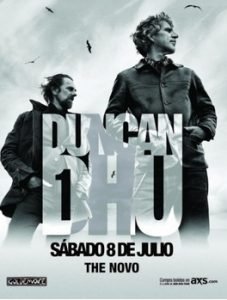 Vesper Public Relations. Los Angeles, CA. June 2017. Duncan Dhu return to the stage with EL DUELO TOUR which successfully traveled through Mexico City in 2013, in London  in 2015 and in major cities of Spain during 2016 and now the U.S.
Duncan Dhu is offering very selective dates where fans will enjoy songs from the solo careers of band founders Mikel Erentxun and Diego Vasallo.
Los Angeles is the city most visited by Mikel and Diego and is a very important for both musicians. It's where they've made many recordings as a group and as solo artists.
This July 8 Duncan Dhu will reunite in Los Angeles, kicking off their "El Duelo" tour and performing all the
classic songs from their latest album "1" a production containing their greatest career hits.
Get your tickets:   https://www.axs.com/events/336158/duncan-dhu-tickets
Some of the great hits that will be presented on this concert are: "Cien Gaviotas", "Jardin De Rosas", "No Puedo Evitar Pensar En Ti", "Palabras Sin Nombre", "La Caza Azul" and many more.

 In 2013, after 12 years, and with more than 3 million albums sold, the band, returned with a new album DUNCAN DHU (Mikel Erentxun and Diego Vasallo) Donostia- San Sebastián- Spain.
No doubt they are one of the most successful international groups from Spain, with multiple Gold and Platinum albums, successful tours through Europe and Latin America and more than 3 million albums sold worldwide.
With their most mythic album, "Autobiografía," the band received a GRAMMY nod for Best Spanish album.
The recording of this album took place in London with collaboration from great stars like Bruce and Pete Thomas, Black, Sam Brown, Bow Andrews and Nick Lowe.
An album with 30 songs with important singles as: "Entre Salitre y Sudor," "Rozando la Eternidad," "Palabras Sin Nombre" and "Rosa Gris."
Even the renowned star Madonna requested a composition for her film DICK TRACY which included the song "Herida de Miel".
In 2001, during the peak of their career, Duncan Dhu decided to separate to pursue solo careers. Mikel and Diego always kept their friendship and contact. In 2013, they surprisingly reunited when Mikel and Diego revisited their greatest hits for the release of their album "1" and the hit "El Duelo" fills both artists with pride.
FOLLOW DUNCAN DHU:
https://www.facebook.com/DuncanDhuOficial