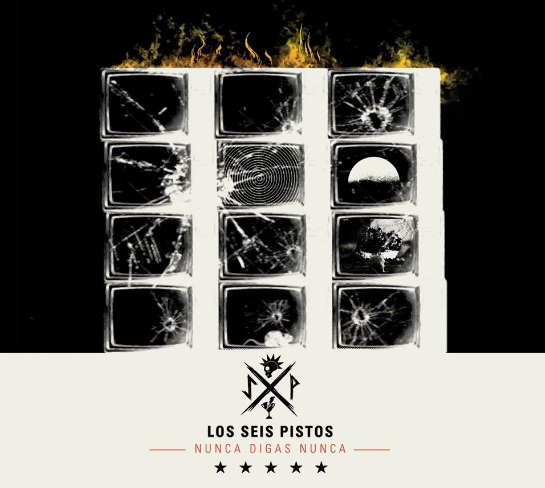 09 Jun

Direct from México "SEIS PISTOS" reaches 21 loud and aggressive years in the Punk Rock subculture

New album titled: "Nunca Digas Nunca" (Never Say Never) available June 2017

New single + Video:   "Psycho" a mix of beautiful violent psychopath brides& the need to keep toxic people at bay

USA tour July 2017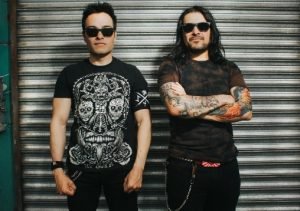 Vesper Public Relations. Los Angeles, CA.  June 2017 Seis Pistos one of the most successful bands in the genre "Punk Latino" reaches 21 years of existence ' and will celebrate with all authority their new album titled "Nunca Digas Nunca" the band's seventh album is available June 2017 in physical and digital format in Mexico & U.S.
This album is a portrait of their 21 year music career in which they continue to show the energy of their first songs harmonized with the maturity obtained through the experiences acquired throughout the years during their tours; presenting a variety of topics from personal issues to social issues in their music with an alternative rebellious perspective.
Now after giving it the final touch, this Chihuahua native group will release their new twelve track album with influences from all aspects of rock and roll, punk and ska; Directed by the powerful high-octane guitar of Kenio, Ivan's unique and fast voice,  strong melodies on the bass lines and drums that don't miss a beat and are highly intense.
Up until now, the brothers Chavero, Iván and Kenio, along with Iván Perales, have shown the world the single "Psycho", which is included on the album. The song was recorded in Sonic Ranch studios and produced by Neil Citron (Steve Vai, Yardbirds, Slash, Meryl Streep, and Jonathan Demme).
This single from the band manifested into a metaphoric music video about beautiful violent psychopath brides, and the need to keep those kinds of toxic people at bay, who like wolves in sheepskin appearing to be good, infiltrate our lives without any warning.
Watch the video on YouTube channel: youtube.com/seispistosmx
The band's new material is available on Itunes and Spotify, and physical copies are expected in music stores like Mixup (Mexico).
Interesting enough the group starting July 15 embarks on a tour of the West Coast in the United States in cities like Los Angeles, San Francisco, Seattle, Portland, Phoenix, Tucson and many more.
Undoubtedly Seis Pistos is a group which has built a successful career throughout the years touring not only Mexico, and The United States but Canada as well. Furthermore playing alongside great international music legends like Rancid, Nofx, Misfits, Prophets of Rage, Los Fabulosos Cadillacs, Alice In Chains, Inspector, Ataque 77 and The Addicts just to name a few; They've also participated on important festivals like SXSW, NXE and Vive Latino.
After their successful presentation at one of the most prestigious festivals Vive Latino 2017, the members will officially present their new album"Nunca digas nunca" in various parts of Mexico such as Mexico City, Monterrey, Guadalajara and Chihuahua. More details about the tour are expected. Don't miss them live!
Tracklisting:
1.-Nunca Digas nunca
2.-Puedes verme
3.-43
4.-No somos los campeones
5.-Juventud de América
6.-Si fuéramos poderosos
7.-Psycho
8.-Fugitiva del infierno
9.-No es tan obvio
10.-Detonando
11.-Me volví loco en el 96
12.-Para siempre y una eternidad
Visit Seis Pistos on:
https://es-la.facebook.com/6pistos/