12 Jan

CARLOS HURTADO'S "DEAR DAD" RECEIVES OFFICIAL SELECTION FROM CINEQUEST FILM FESTIVAL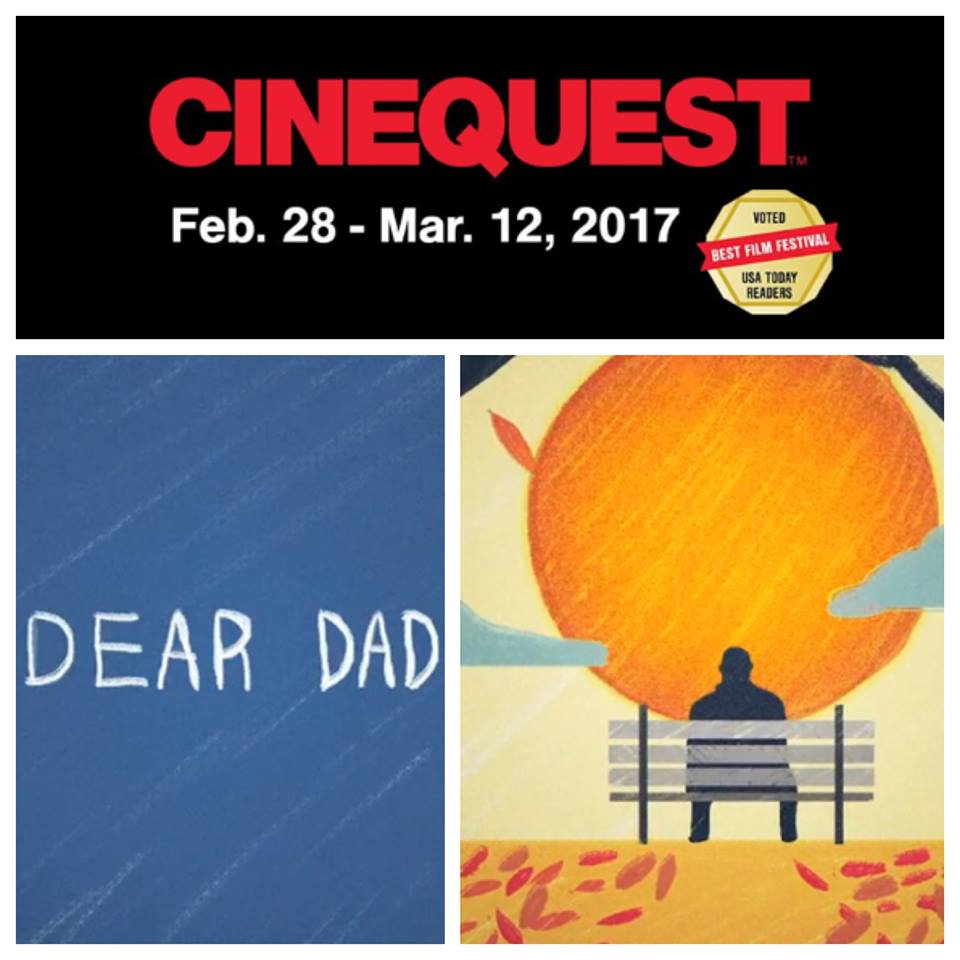 Vesper Public Relations. Los Angeles. January 2017. – "Dear Dad" a short film by Cannes award winning filmmaker and rising directorial star Carlos Hurtado has been officially selected by CINEQUEST, an Oscar qualifying film festival.
Carlos Hurtado describes his film "Dear Dad" as a thank you letter from of a cancer survivor to his father whose words and life lessons taught him the value of never giving up. The film was originally created for PADRES Contra El Cancer (Parents Against Cancer), an organization committed to improving the quality of life for children with cancer and their families. Last November the short film was featured during the 2nd Annual Bat4HOPE Celebrity Softball Game featuring actress Eva Longoria and Dodger's first baseman Adrian Gonzalez.
Click here to watch Dear Dad https://vimeo.com/185883209
Cinequest which runs from February 28 through March 12, 2017 was recently voted "Best Film Festival" by USA TODAY readers. "With over 100,000 people attending each year including past guest such as Harrison Ford, Sir Ben Kingsley, Kevin Spacey, Edward James Olmos and Arnold Schwarzenegger, It's a great honor to be part of this festival," says Carlos Hurtado.
ABOUT CARLOS HURTADO: 
Carlos Hurtado is a Cannes Film Festival award winner (Hollygrove) whose work has been featured on CNN, Univision, Azteca, Telemundo, Playboy radio, LATV, Moviemaker Magazine, Estrella TV and Alegria Magazine.
ABOUT CINEQUEST:
A vanguard organization set in the Silicon Valley, Cinequest's uniqueness and impact result from being ahead of the curve in the powerful integration of creativity and technology. Cinequest fuses the world of the filmed arts with that of Silicon Valley's innovation to empower youth, artists, and innovators to create and connect – driving transformations and a better tomorrow. Cinequest does this through Cinequest Film Festival, Picture The Possibilities, and its sister company Cinequest Mavericks Studio. (Voted Best Film Festival by USA Today Readers.)