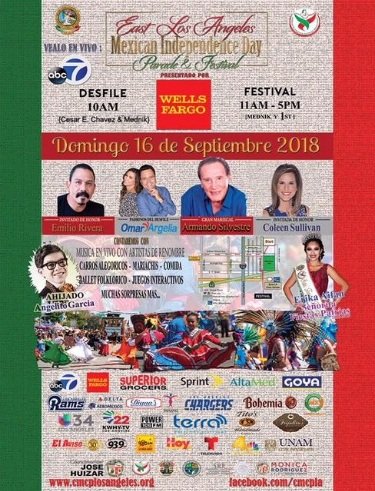 13 Sep

72ND ANNUAL EAST LOS ANGELES MEXICAN INDEPENDENCE DAY PARADE

Presented by Comité Mexicano Cívico Patriótico 

Sunday, September 16, 2018, from 10:00 am to 12:30 pm

VIP Ceremony from 8:30 am to 9:45 am

 
Grand Marshal Armando Silvestre – A Mexican actor of the Mexican Golden Age of Cinema 
Press Conference Friday, September 14, 2018, at 11 am
87th anniversary of Comité Mexicano Cívico Patriótico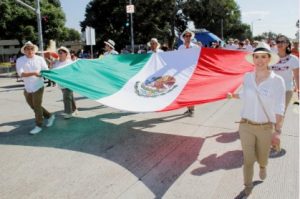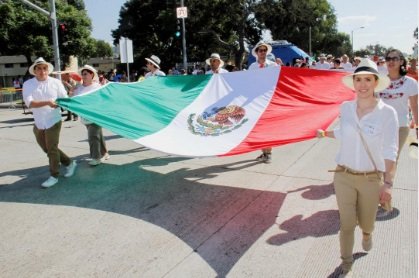 Vesper Public Relations. Los Angeles September  2018. Los Angeles welcomes the 72nd annual East Los Angeles Mexican Independence Day Parade on Sunday, September 16. The parade continues to be the longest running and largest of its kind in the U.S. and will take place on the exact date of the celebration of Mexican Independence Day at 10:00 a.m. in East Los Angeles.
The parade's organizing committee, Comité Mexicano Cívico Patriótico, will also be celebrating its 87th anniversary and highlighting its first female president, Maria Elena Serrano.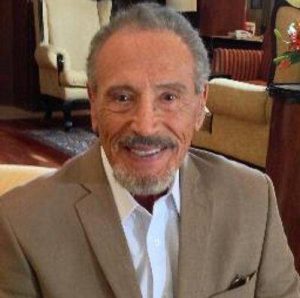 This year's Grand Marshal is Armando Silvestre- A Mexican actor of the Mexican Golden Age of Cinema who has appeared in more than 190 films since 1948.
https://www.imdb.com/name/nm0799108/
A press conference will be hosted on Friday September 14, 2018 at 11:00 am at the Consulate General of Mexico in Los Angeles, located at 2401 W 6th St. Los Angeles, CA.
This year's parade, will take place September 16, 2018, from 10:00 am to 12:30 pm. 
Parade VIP ceremony starts at 8:30 am and runs until 9:45 am. It will be immediately followed by the parade.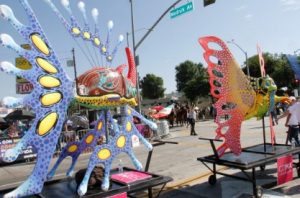 The parade will include dignitaries from Los Angeles and Mexico: Supervisor Hilda Solis, Ambassador Carlos Garcia de Alba, Consul General of Mexico in Los Angeles, City of Los Angeles councilmembers Jose Huizar, Gil Cedillo, Monica Rodriguez and California Senator Kevin de León, among others.
Special Guests:
Armenia
This year our special guest country is Armenia  in a gesture of unifying our communities. Armenia is a unitary, multi-party, democratic nation-state with an ancient & rich cultural heritage.
Omar & Argelia ( Parade God Parents)
The Omar y Argelia show on K-LOVE 107.5FM, the #1 morning show in the Los Angeles morning drive – "It is a great honor to represent Mexicans and our Latino community on such an important day. As god parents of the parade it is a responsibility in which we continue to praise the efforts of Mexicans and Latinos in this country," said Omar & Argelia.
Angelito Garcia (Parade God Son)
An 11-year-old singer who participated on season 13 of America's Got Talent and wowed the judges with his rendition of the timeless hit 'El Triste".
https://www.youtube.com/watch?v=Bm22zPbLDK0 
Carlos Rosales (Wells Fargo VP Community Relations)
For over 10 years, Wells Fargo has been the title sponsor of the East LA Parade, showing their commitment and support of local community and cultural focused events.
Coleen Sullivan (Honorary Guest)
A general assignment reporter and anchor at ABC7 Eyewitness News in Los Angeles. Originally from San Francisco, Coleen has a long history of reporting news in California. In fact, Coleen has served as an anchor and reporter in Santa Barbara, Palm Springs and Eureka, where she kicked off her television career.
https://abc7.com/about/newsteam/coleen-sullivan/
Emilio Rivera (Honorary Guest)
An American film and television actor and stand-up comedian. He is best known for his portrayal of Marcus Álvarez in Sons of Anarchy and depiction of criminals and law enforcement officers. Emilio has appeared in several commercials, television programs and feature films including Traffic, The Cable Guy, NYPD Blue, Beverly Hills, 90210, Walker, and Texas Ranger.  He is currently on FX series Mayans.
Erika Aifan
Miss Fiestas Patrias plus her Court of the East LA Parade 2018.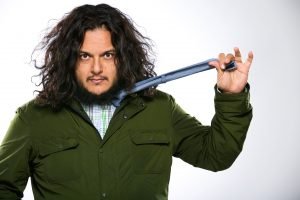 Felipe Esparza
Winner of 'Last Comic Standing' (2010), stand-up comedian and actor, Felipe was born in Sinaloa, Mexico and raised in East LA. Currently travels the nation with his successful "Bad Decisions" tour. Felipe Esparza stand-up HBO special "Translate This" brings many of his journeys growing up in East LA. Also recognized for his recurring appearances on "Superstore" and "The Eric Andre Show". https://felipesworld.com/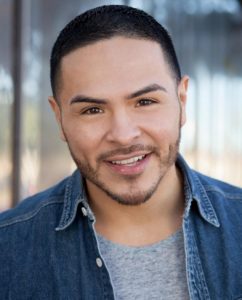 Gilbert  Saldivar
A professional  dancer  turned  actor  and became  a  familiar  face  after  recurring  on  Season  3  of  the  Hulu  series  East  Los  High.  This  October,  he  debuts  in  his  first  lead  role  in  the  upcoming  film  Shine.  Saldivar  plays  "Junior,"  one  of  two  Puerto  Rican  brothers  from  Spanish  Harlem  who  are  separated  after  a  tragedy  only  to  reunite  years  later  on  opposing  sides  of  gentrification. 
Rosario Marin
The 41st Treasurer of the United States from August 16, 2001, to June 30, 2003, serving under President George W. Bush. She served as Mayor of the City of Huntington Park from 1994 through 2001 and in Governor Arnold Schwarzenegger's cabinet as Secretary of the State and Consumer Services Agency from 2006 through March, 2009. Rosario served for 22 years at the local, state, and national levels.
Romy Peniche
A Mexican-American actress living in Los Angeles, fluent in English and Spanish. She starred in a season of Hulu's The Booth at the End and co-starred in the movies Santiago and The Road Project.
William Garza
The "millennial" romantic banda singer born in Monterrey, Mexico, represents current and future Latino generations and will perform during the parade on a spectacular float.  He has become a social media darling via his YouTube videos which have garnered over 15 million views of his songs including new summer single "Que Quemadon". https://www.youtube.com/watch?v=oidyJhlPB8k
Comité Mexicano Cívico Patriótico has served Los Angeles communities for 87 years and for the past 72 years has hosted the premier patriotic, civic event, the East Los Angeles Mexican Independence Day Parade.  This parade is considered as a symbol of union and joy among the Latino community and is attended by thousands of participants, exceeding expectations each year.
Since its inception in 1931, Comité Mexicano Cívico Patriótico has stood as one of the pillars of the Mexican-American community in Los Angeles.
In keeping with tradition, leading television network ABC Channel 7 will conduct a live broadcast of the parade from 10:00 a.m. to 12:00 p.m.
*****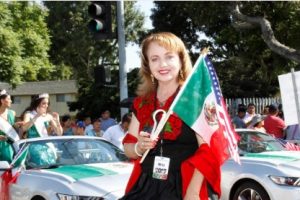 The East Los Angeles Mexican Independence Day Parade & Festival in Los Angeles is presented and produced by the Comité Mexicano Cívico Patriótico. This event is endorsed by the Consulate General of Mexico in Los Angeles, and the County of Los Angeles.
The parade route will be through, Cesar E. Chávez Ave. starting at Mednik St. and ending at Gage Ave. The celebration will continue at Mednik and First Street with music performances, entertainment, attractions, food vendors, merchandise, interactive displays and fun for the whole family to enjoy.
About Comité Mexicano Cívico Patriótico:
Founded in 1931, the Comité Mexicano Cívico Patriótico is a non-profit organization committed to the preservation of Mexican roots and culture. Their mission is to promote and celebrate Mexican heritage in Los Angeles. Among their main annual activities are: El Grito at the L.A. City Hall, Miss Fiestas Patrias Mexicanas Pageant, and the Mexican Independence Day Parade.
Sponsored in part by:
ABC7, Wells Fargo, Goya Foods, Superior Grocers, Univision, Mexicanal, Bereavision & Delta Airlines-Aeromexico.
Supported by:
Los Angeles County Supervisor Hilda Solis District 1, Los Angeles Councilmembers, José Huizar District 14, Monica Rodriguez District 7, Gil Cedillo District 1, Consulate General of Mexico in Los Angeles.